April 29, 2021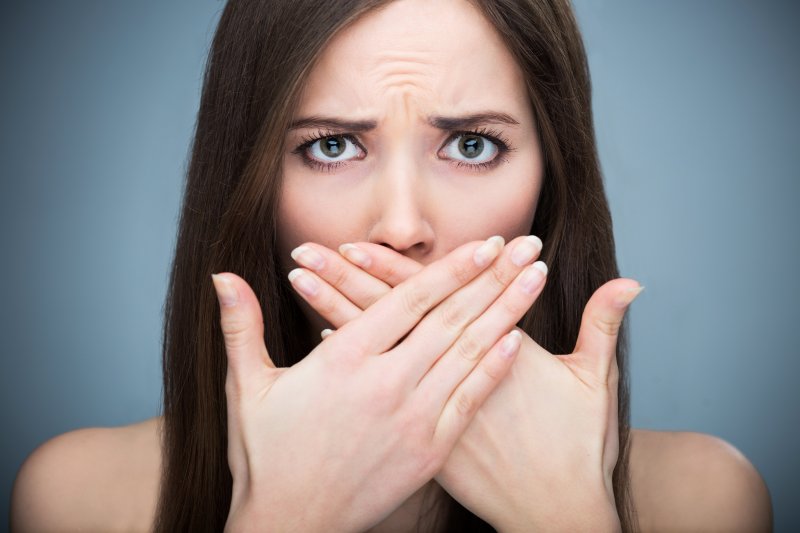 Dental crowns are a restoration that are used in order to protect teeth that have been structurally damaged as a result of decay or another reason. They are hollow and placed over a compromised tooth as a way to protect it from enduring further harm. If you have had a dental crown for a while now, you may notice that a dark line has formed around it. Continue reading to learn the reason behind a black line around your dental crown and what you can do about it.
Why Do You See a Black Line Around Your Dental Crown?
When this occurs, it means that you have a type of crown called a "porcelain fused to metal" (PFM) crown. The metal part of this restoration is used to provide strength to the crown, but it can result in a dark line that appears along the gumline. Many patients are unhappy with this line because it doesn't give the natural appearance that they were hoping for.
How Can You Remove This Black Line?
The only way that you can get rid of this black line entirely is by replacing your old crowns with new ones. Newer crowns are typically made from porcelain. They are both strong and dependable, but they don't contain metal. This means that there is no chance that you will develop this unsightly line that many patients with older dental crowns have. Porcelain crowns are designed to be the exact size, shape, and color needed to blend in seamlessly with the rest of your smile.
How Do CEREC One-Visit Dental Crowns Work?
Getting a dental crown used to take two visits because it took time to send your impressions to the dental lab and wait for your restoration to be created. Today, you can have a new crown in a single visit. This means no temporary crowns between your appointments. Your dentist will take a digital scan of the tooth that is need of a crown. This way, a crown can be designed for you right away. You will be given your metal-free, quality dental restoration in just one trip to the dental office.
If you don't feel confident about showing off your smile because of a black line around your dental crown, talk to your dentist. This is a perfectly valid reason to want to have it replaced. This way, you can show off your smile with confidence!
About the Author
Dr. Marc Henry Scoles is an experienced dentist who has been working in the field for over 45 years! He is committed to continuing education in order to keep his knowledge and skills sharp. Currently, he is a member of numerous professional organizations, including the American Dental Association, Connecticut Dental Association, and Academy of General Dentistry. Dr. Scoles' practice offers CEREC One-Visit Restorations so patients can receive crowns in just one trip to the office. For more information or to schedule an appointment in Glastonbury, visit his website or call (860) 633-3671.
Comments Off

on Why Is a Black Line Forming Around My Dental Crown?
No Comments
No comments yet.
RSS feed for comments on this post.
Sorry, the comment form is closed at this time.