About Glastonbury Dental Associates
A Standard of Care You Can Rely On
The dentists and team members in Glastonbury, CT are known for their experience and education. They invite you to learn more about how they can serve you and your family at Glastonbury Dental Associates. They have a reputation in the community for not only providing quality dental care but for being active neighbors who are very involved in serving the community on a personal level as well. Don't wait to give them a call!
High-Standard of Dental Care
Our approach to dentistry ensures that your standard of care will be exceptionally high from start to finish. By working together and having 4 highly-skilled doctors in one location (including a female dentist), we can provide more comprehensive and individualized care that meets your needs. We stand by the work that we do, whether it's as simple as a cleaning or as complex as a denture or bridge. Every time you come to see us, you'll leave our office with the confidence that you were given the best dental care possible.
Trustworthy & Transparent
At Glastonbury Dental Associates, we want patients to feel confident that they are only getting treatments that will benefit them and meet their needs. We do not believe in pressuring patients to get a specific treatment if they aren't comfortable. One of the major aspects of our practice philosophy is building mutual trust between the patient and the dentist. It also means being as transparent as possible when it comes to financing and prices for our treatments.
Comfortable Atmosphere
We understand that not everyone feels comfortable getting dental care, and that's okay. Our dentists always put comfort first, whether it's for a routine appointment or an emergency that needs to be handled the same day. Creating a positive and comfortable environment is just a part of providing a high standard of care. Your appointment shouldn't feel like a grueling chore. Instead, it should be a chance to get away and relax while improving and maintaining your oral health.
State-of-the-Art Dental Office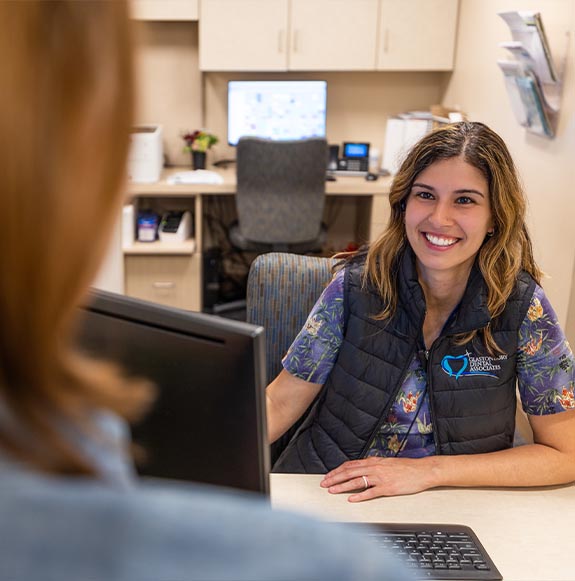 As part of our comprehensive renovation, Glastonbury Dental Associates is proud to offer patients a fully modernized dental office. Having the most advanced dental technology keeps us on the cutting edge and ensures that every stage of your treatment is detailed and effective. As clinicians with many decades of experience working in dentistry, we understand how important it is to stay ahead of the curve. Whether your needs are preventive, restorative or cosmetic in nature, you're getting truly state-of-the-art dentistry.