Gum Disease Treatment – Glastonbury, CT
Save Your Smile and Your Gums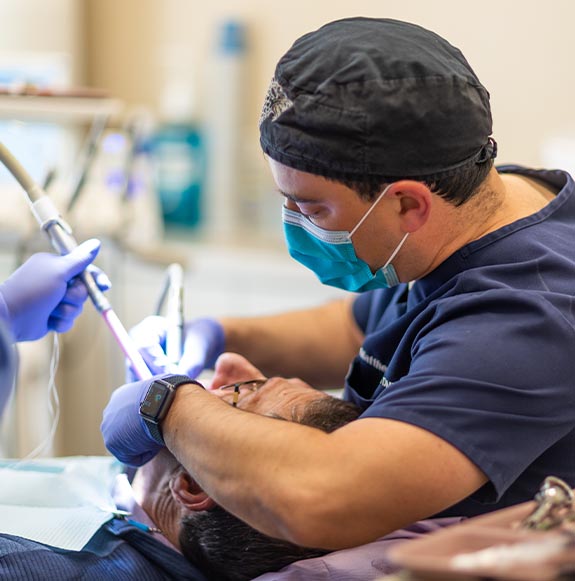 When plaque and tartar go unremoved, your teeth are far from the only thing that's negatively affected. The fact is gum tissue is very sensitive to plaque acids in teeth, which means they can easily become inflamed, tender, and uncomfortable. Fortunately, there is a solution to treat your chronic gum disease, regardless of how advanced it has become. The dentists at Glastonbury Dental Associates perform comprehensive gum therapy to stop gum disease in its tracks and prevent tooth loss; simply call our office to get started!
Why Choose Glastonbury Dental Associates for Gum Disease Treatment?
Soft Tissue Laser Dentistry Available
Comprehensive Scaling and Root Planing
ARESTIN Antibiotic Therapy Available
Symptoms of Gum Disease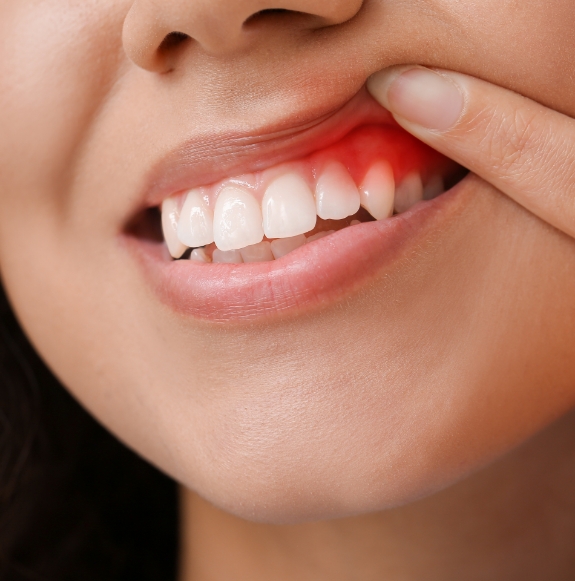 If you aren't sure if you have gum disease, take a good look in the mirror at your gums. Healthy gums should appear light pink in color. If they are red or dark red, there's a good chance that gum disease has already begun to develop. Additionally, if your gums feel tender or sensitive to the touch, such as when you're brushing or flossing, you might have some level of gum disease. If your gums bleed every time you floss and not just after you haven't flossed for a long time, it's because your gums have become increasingly inflamed. Other signs of gum disease include:
Gum recession
Chronic bad breath
Teeth that appear longer than normal
Loose or separating teeth
Sores in your mouth
Why It's Important to Diagnose Gum Disease Early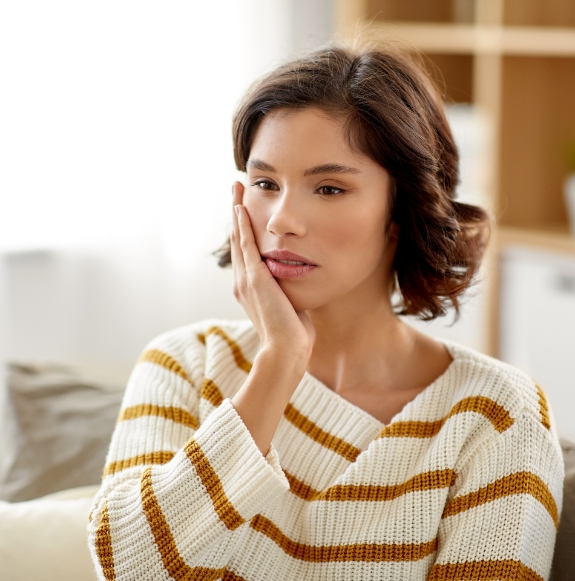 During the early stages of gum disease, which includes gingivitis, you can still effectively reverse your current symptoms. However, once gum disease has progressed past the gingivitis stage and into the periodontitis stage, the effects will not go away so easily. Improved brushing and flossing will not be enough to manage this issue, meaning you'll need to spend more money on treatment and additional visits to the office. In fact, periodontal therapy requires visits every three to four months in order to effectively treat your symptoms.
What Gum Disease Therapy Entails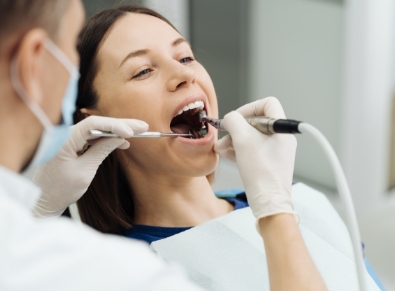 There are two types of treatment that are performed in order to effectively treat advanced gum disease. This includes scaling and root planing as well as antibiotic therapy.
Scaling is the process of removing plaque and tartar from areas of teeth above and below the gum line. This step is necessary because neither a toothbrush nor a professional cleaning can properly remove this harmful material alone. Root planing involves the process of smoothing out the tooth roots so they can reattach to the gums.
Antibiotic therapy is a process where we apply antibiotic gels in between the gum pockets that have formed as a result of your gum disease. Once we apply the antibiotics, they continuously promote the healing of your gum tissue and reduce the risk of your gums becoming infected again.