Teeth Whitening – Glastonbury, CT
Get a Smile Multiple Shades Brighter!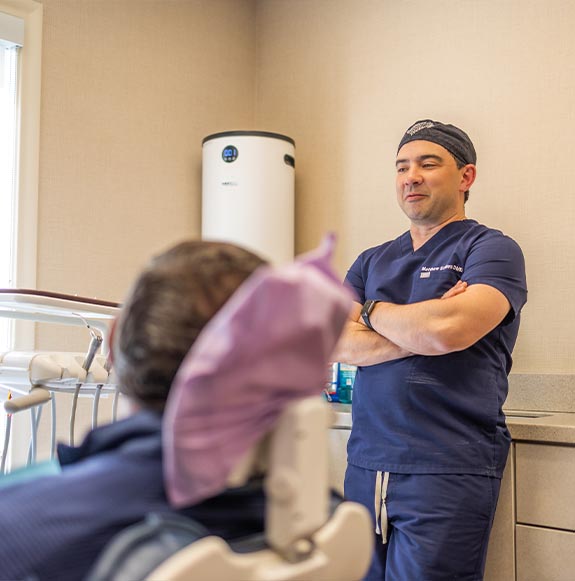 Teeth whitening is the most popular cosmetic dentistry service in America. Why? This simple procedure is conservative but has a big impact on your overall appearance. Over the years, various companies have developed over-the-counter options for whitening your smile, but the ADA still stands behind professional-grade teeth whitening as an effective option. If you want your smile to be several shades whiter, make a trip to Glastonbury Dental Associates in Glastonbury, CT for either in-office or take-home teeth whitening treatment.
Why Choose Glastonbury Dental Associates for Teeth Whitening?
Powerful In-Office KOR and Ultradent Opalescence Treatments
Take-Home Opalescence Go Whitening Trays
Customized Bleaching Gels
In-Office Teeth Whitening with Venus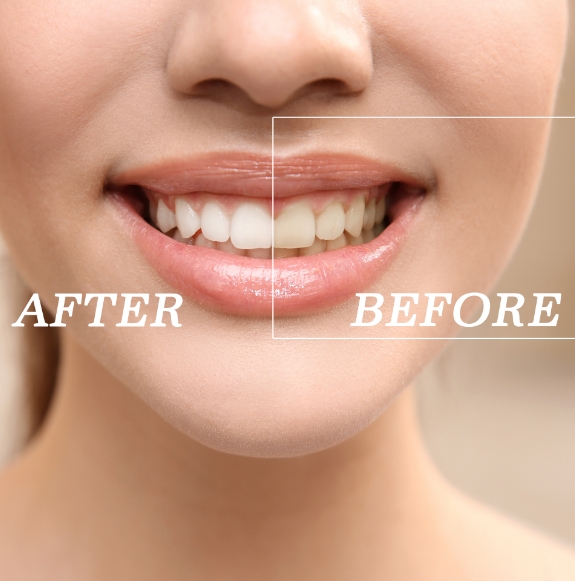 At Glastonbury Dental Associates, we use Venus White Max for our in-office teeth whitening treatments. If you're looking for a brilliant smile in a hurry, Venus White Max can deliver. The benefits of Venus White Max include a noticeably whiter smile in just one appointment and a special formulation designed to lessen sensitivity, which can be a common side effect with other forms of whitening. The results can last for years, especially with annual touchups.
Take-Home Teeth Whitening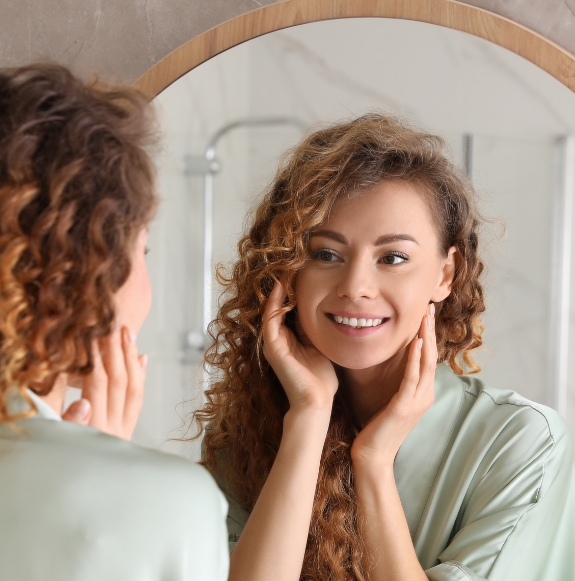 Take-home teeth whitening is also available, and you can use the two systems in conjunction with each other for the best results. With take-home whitening from our dental office, you get custom-made whitening trays and a powerful professional-grade whitening solution to place on your teeth for the instructed period every day. After about 14 – 21 days, you'll complete the process, and your smile will be more brilliant than ever before.
Get Your Smile Ready for the Big Day!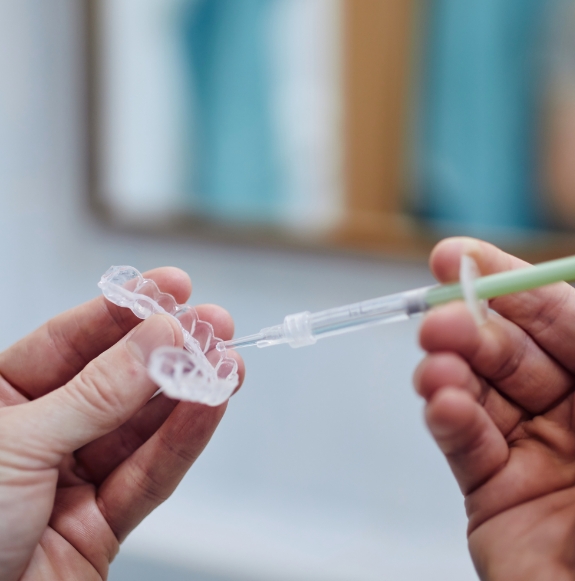 If you've long been considering teeth whitening, contact Glastonbury Dental Associates for an appointment. We help the Hartford, CT area with a variety of cosmetic dentistry treatments, as well as general and restorative dental care for optimal health. We look forward to seeing you!
KöR Teeth Whitening
Whether you have stubborn, deep-down stains or minor surface stains, at Glastonbury Dental Associates, we use the Kör teeth whitening system to eliminate discoloration and improve your smile. Offering in-house or at-home kits, you can choose how you want to whiten your smile, and the best part is no matter which method you choose, you'll still receive dramatic, beautiful results in less time than it would take using a store-bought, one-size-fits-all product.
Learn More About KöR Teeth Whitening
Teeth Whitening FAQs
There's a reason that teeth whitening is so popular; it helps bring out the best in your smile. However, it's perfectly normal for you to have a few questions before you invest in this treatment. That's why, for your benefit, we at Glastonbury Dental Associates have taken the time to answer the questions about teeth whitening that we get asked the most often.
Will Teeth Whitening Make My Teeth Sensitive?
With over-the-counter whitening products, tooth sensitivity afterwards is pretty much par for the course. If you elect to get your smile brightened with our professional treatment, though, the chances that you'll experience sensitivity is significantly lowered. It's still possible, but keep in mind that this sensitivity to heat and cold will be transient. If you do experience any sensitivity, it should dissipate after one or two days at the very most. In the meantime, you can stay away from hot and cold foods and drinks and/or take store-bought pain medications like ibuprofen.
How Long Will My Results Last?
The answer to this question depends on your lifestyle and oral health habits. If you smoke or neglect to brush and floss daily, your teeth can become discolored again within a few months. On the other hand, being diligent about your oral hygiene and avoiding staining foods and drinks can cause your results to last for months or even years to come. Some items to limit or avoid altogether include coffee, tea, dark sodas, tomato sauces, curry, and berries. It also helps to quit smoking or chewing tobacco, since they stain your teeth as well as increase your risk of gum disease and oral cancer. Lastly, if you're going to consume any discoloring foods and beverages, brush your teeth with whitening toothpaste immediately afterward to remove the surface stains from your enamel.
How Much Does Teeth Whitening Cost?
Again, the answer to this question varies. You can expect professional whitening to cost a bit more than the kits you would purchase at the drugstore. However, when it comes to dental care, you get what you pay for. Therefore, if you want immaculate results that last, you're going to want to invest a little more into your smile. The price also differs depending on whether you choose in-office or take-home whitening.
Does Teeth Whitening Affect Veneers or Crowns?
Unfortunately, the material these restorations are made out of is impervious to even professional teeth whitening. It may even reduce the strength of the bond between the enamel and the crown, veneers, or bridge. This is why, if you have existing dental work, it's always a good idea to check in with us beforehand to determine your candidacy for teeth whitening.