Emergency Dentist – Glastonbury, CT
Professional Dental Care When You Absolutely Need It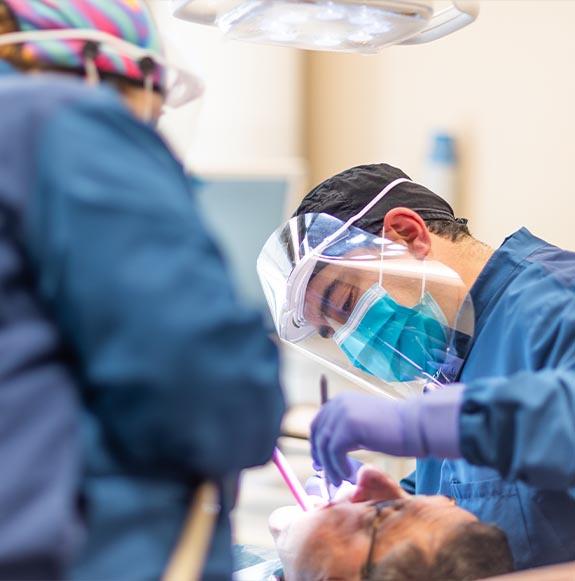 At Glastonbury Dental Associates, we know that life can be unpredictable and that dental emergencies can strike at any time. Whether it be a toothache, an infection, a lost crown or a broken tooth, our team is standing by to help. If you are experiencing a dental emergency, please don't hesitate to give us a call at (860)-633-3671. If you call during business hours, our staff will work with you to get you an appointment as soon as possible for the doctor to evaluate your issue.
Should you have an emergency when the dental office is closed, you can contact our answering service at (860)-633-3671. Our doctors are available to help our existing patients 24 hours a day, 7 days a week, 365 days a year. Our answering service will contact the doctor on call, who will call you back immediately to help you out. We are committed to our patients, so we promise to be available to help you every hour of every day!
Why Choose Glastonbury Dental Associates for Emergency Dentistry?
New and Existing Patients Welcome
Decades of Professional Experience
Always Available for Emergencies or Issues
How to Handle Common Dental Emergencies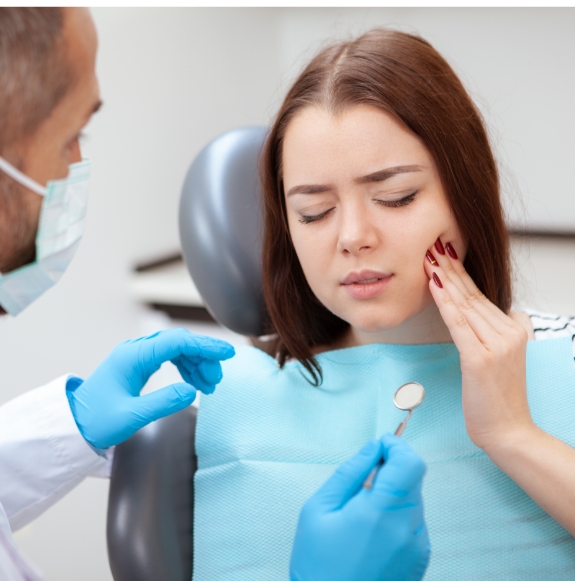 When a dental emergency occurs, always give our dental office a call first. This allows you to schedule an emergency appointment with our dental office, ideally for the same day. Before you arrive for your appointment, you'll still need to properly manage your situation. Below, you'll find useful information for multiple emergencies our dental office typically sees. Doing so can dramatically improve your situation and in some cases even save your tooth, so take a moment to review them!
Toothaches
Use dental flow to remove potential food debris from between your teeth. To reduce discomfort, take either ibuprofen or naproxen. Just make sure to avoid aspirin as this can trigger a burning sensation if it comes into contact with your tooth. A toothache can be caused by tooth decay or oral infection, meaning either a dental filling or antibiotics will be needed.
Chipped/Broken Tooth
If the tooth has been minimally chipped and no pain is present, you can wait until normal business hours to have it treated. If the tooth is cracked and it extends below the gum line, get to our dental office as soon as possible. If the tooth is sharp, apply sugarless chewing gum or wax paraffin to protect your lips, tongue and inner cheek. Use a cold compress to reduce swelling, removing and reapplying in 20-minute intervals. Dental bonding may be able to fix the tooth, but a crown is necessary for more extensive damage.
Knocked-Out Tooth
Stay calm as you look for the tooth. Pick it up by the crown portion only, making sure to avoid any tissue still attached to the root. Typically, a tooth can only be re-implanted if you get to our dental office within the hour, so contact our dental office right away to get scheduled. After gently rinsing the tooth and your mouth out with water, attempt to place it back into your socket. If this is not possible, place it in a container of milk or saltwater to keep the tooth moist and preserved. Avoid using plain water and only use saliva as a last resort. If the tooth cannot be saved, an implant or bridge will be needed.
Lost Filling/Crown
If your natural tooth is exposed to the air and temperature, it can make it feel quite sensitive or even painful. To reduce this discomfort, try to place the crown back onto the tooth using dental cement or denture adhesive. Both of these can be found at a local pharmacy. If the restoration is too damaged, a replacement will be made.
How to Prevent Dental Emergencies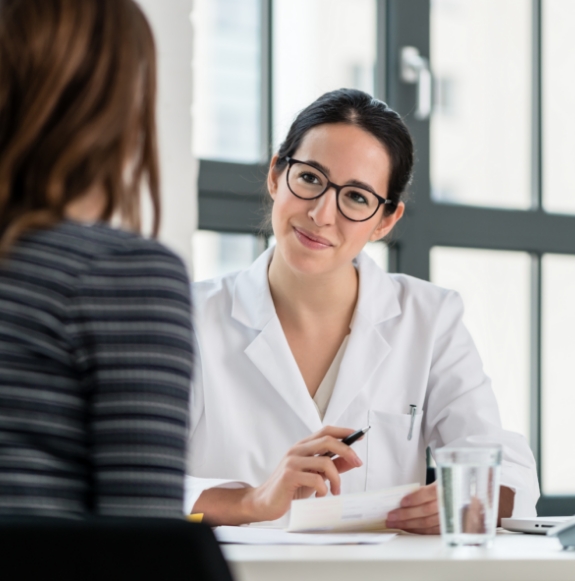 Preventing a dental emergency starts with practicing daily oral care and attending regular visits to our dental office. Committing to these habits can prevent a majority of dental emergencies, but depending on your habits you may need additional protection. For example, those who play contact sports or have bruxism need to wear mouthguards and nightguards to avoid damaged teeth. With these points in mind, you can avoid cracked or damaged teeth via forced trauma as well as most tooth decay and oral infections.
The Cost of Treating Dental Emergencies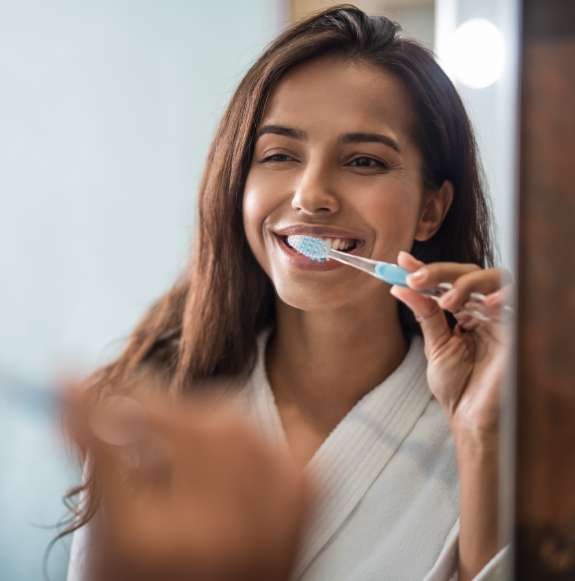 Depending on the type and severity of your emergency, your treatment may be far simpler than you'd think. For example, some dental emergencies only require a single prescription, while others require more complex restorative work like root canal therapy and a crown. However, the best way to confirm the cost is by getting to our dental office. This will also ensure that your dental issue gets handled properly and that you avoid future complications.