Root Canal Therapy – Glastonbury, CT
Save Natural Teeth Safely and Effectively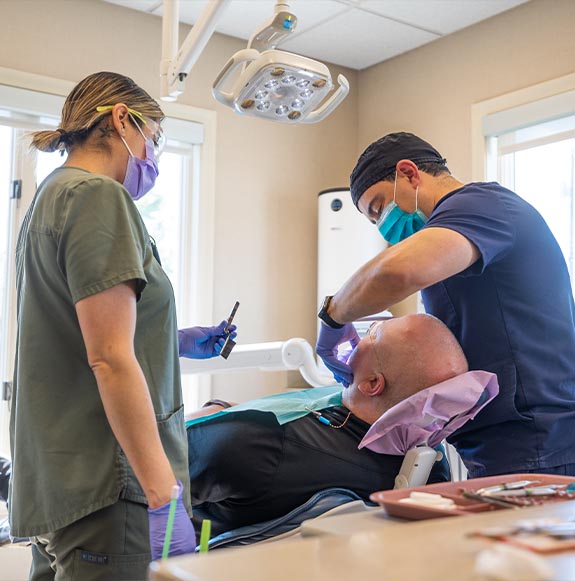 When it comes to dental care treatments, many people fear the words "root canal." But we want our patients to know there's no need to be afraid! Thanks to advances in techniques and technology, today's root canal therapy treatments can be performed in comfort. Root canal therapy can also help patients avoid more advanced damage that might require even more complex treatment in the future.
Why Choose Glastonbury Dental Associates for Root Canal Therapy?
Nitrous Oxide Sedation Available
Endodontist In-House
Caring, Team-Based Approach to Treatment
Why Do I Need Root Canal Therapy?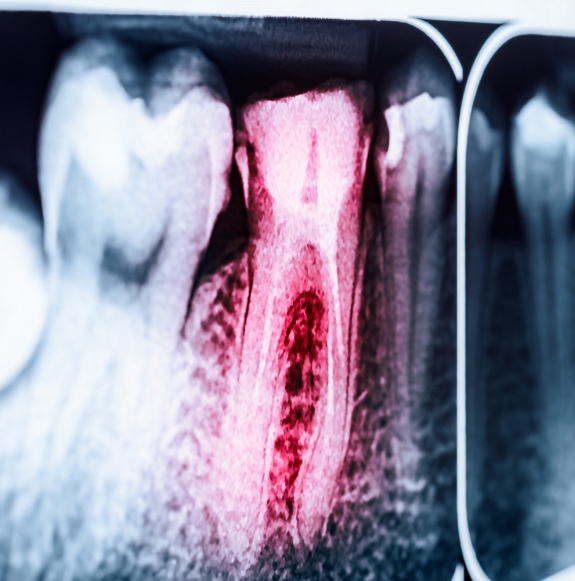 At Glastonbury Dental Associates, we offer root canal therapy to treat problems with the pulp that runs through your teeth. This pulp carries blood and nerve signals to and from the teeth, and it can become diseased or damaged for several reasons. When this happens, it can threaten your tooth, eventually leading to the need for extraction if not treated. Symptoms that you might need root canal therapy include severe tooth pain, increased sensitivity, swollen or tender gums, teeth discolored from the inside, and a recurring "pimple" on the gums.
The Process for Root Canal Therapy
The process is fairly simple. We'll numb your mouth, isolate the tooth that needs treatment, and sterilize the area. We'll then remove infected or damaged tissue from inside the tooth. The tooth is then filled with a special material, and a crown is placed to restore it to full function and strength. The problems that require root canal therapy can be life-threatening if left untreated; don't avoid the treatment you really need. Let us provide you with root canal therapy in a comfortable environment with our caring, compassionate touch.
Is Your Tooth in Pain? Save It With a Root Canal!
If you're suffering any of the previously mentioned symptoms, contact Glastonbury Dental Associates for an appointment! We help the entire Hartford, CT area, including the town of Glastonbury.