Dentures – Glastonbury, CT
Extensive Tooth Loss? Dentures Save the Day!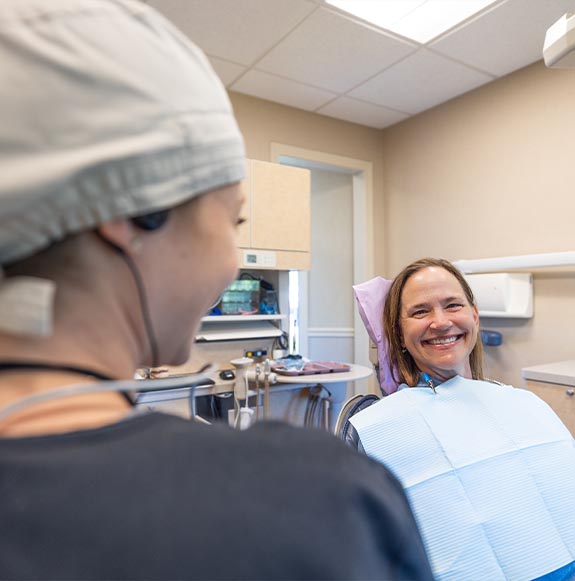 For hundreds of years, people have used dentures in some form or another to replace missing teeth and improve their oral function and health. In fact, George Washington's dentures have become a common historical talking point! (They were made of ivory, not wood!) While his dentures were made from a variety of heavy and not necessarily comfortable or attractive materials, the modern dentures and partials we can craft for you at Glastonbury Dental Associates will work well for your comfort, appearance, function, and budget!
Why Choose Glastonbury Dental Associates for Dentures?
Fully Customized for Best Comfort and Function
Affordable and Transparent Financing
Team-Based Care for Best Possible Outcome
Who is a Good Candidate for Dentures?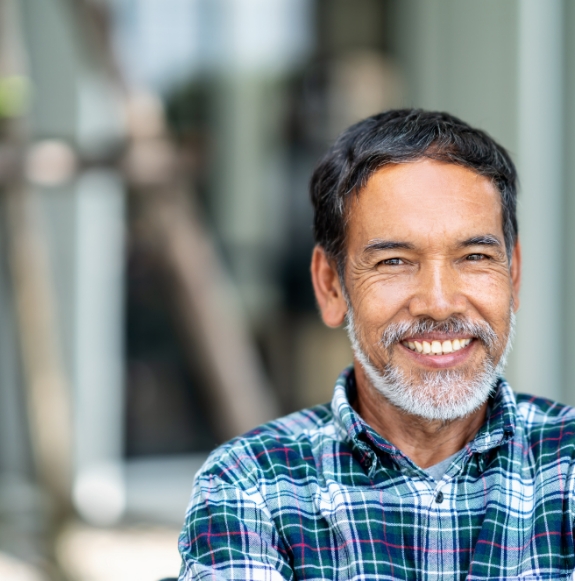 So many people throughout the country are dealing with tooth loss. Dentures are an excellent solution for anyone who is missing several, most of, or all of their teeth. No one wants to have to worry about eating, speaking, or smiling with ease. Depending on the number of teeth that you are missing and where they're located in your mouth, a personalized plan can be made just for you. As long as you have all preexisting oral health issues taken care of ahead of time, we can work towards replacing your smile with dentures!
Types of Dentures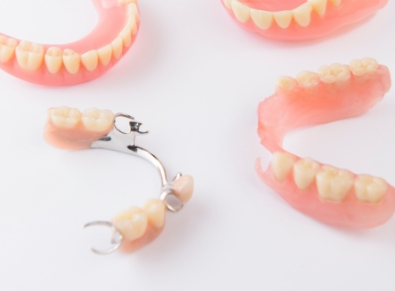 There are a few different types of dentures. During your initial consultation with us, we will help to determine which one will best restore the appearance and function of your smile:
Partial Dentures
If a dental bridge isn't enough to restore your smile, a partial denture could be the answer. They are customized to fit perfectly in your mouth between your remaining teeth. Partial dentures replace teeth in different locations of the mouth and keep neighboring teeth from shifting around and causing misalignment issues.
Full Dentures
Full dentures are supported by the shape of your mouth and the natural suction of your gums. They are used to replace an entire arch of missing teeth with a single restoration. Whether your denture is replacing the top or bottom arch, it is crafted to have a lifelike gum-colored based and enamel-colored set of replacement teeth. This way, you are left with a perfectly natural-looking smile!
Implant Dentures
For a more stable, long-lasting denture, dental implant dentures may the answer. After placing a series of dental implants throughout the jawbone and attaching a customized restoration, you can expect 70% of your natural chewing function to be stored. This denture is design to last for decades with proper maintenance and care, so you don't need to worry about having any alterations made to your dentures or having them replaced throughout the years. However, it is important that you have a strong jawbone to support them. We will discuss if you are a good candidate during your consultation.
The Benefits of Dentures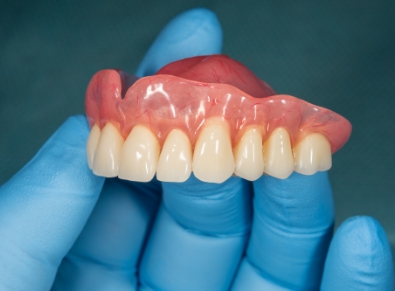 Why should you replace missing teeth with a denture or partial? For one thing, these dental prosthetics can help you avoid the oral health problems that arise from missing teeth. For another, they can help you maintain proper function and a more natural facial shape. Also, dentures are generally the most affordable option for replacing teeth, and some health complications can make other forms of replacement impossible.