Dentures and Partial Dentures – Glastonbury, CT
Extensive Tooth Loss? Dentures Save the Day!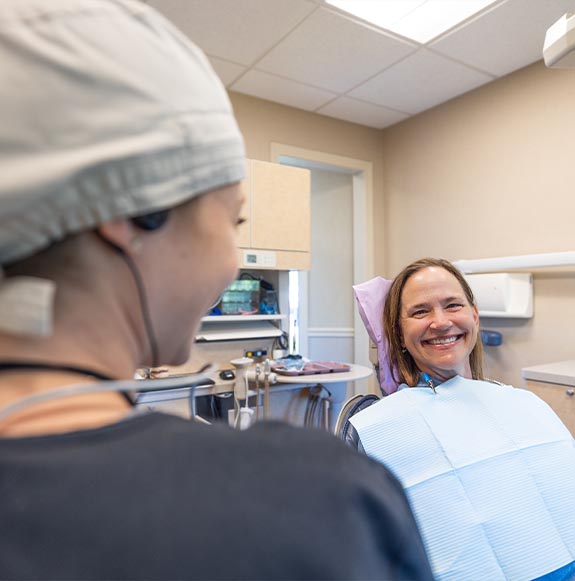 For hundreds of years, people have used dentures in some form or another to replace missing teeth and improve their oral functioning and health. In fact, George Washington's dentures have become a common historical talking point! (They were made of ivory, not wood!) But while his dentures were made from a variety of heavy and not necessarily comfortable or attractive materials, the modern dentures and partials we can craft for you at Glastonbury Dental Associates will work well for your comfort, your appearance, your function, and your budget!
Why Choose Glastonbury Dental Associates for Dentures & Partial Dentures?
Fully Customized for Best Comfort and Function
Affordable and Transparent Financing
Team-Based Care for Best Possible Outcome
Full vs. Partial Dentures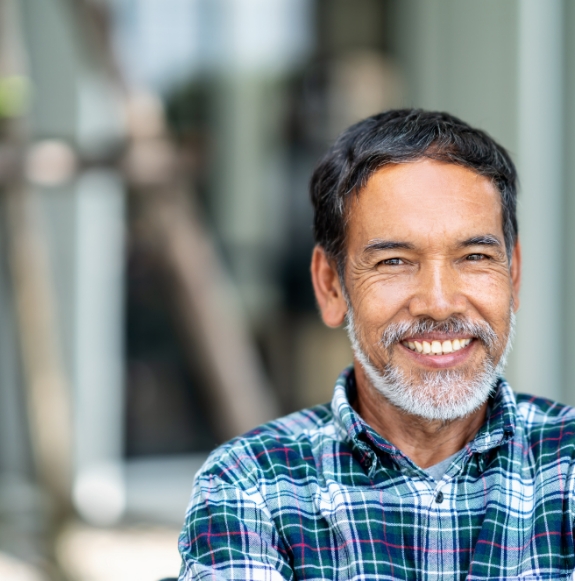 If you're thinking about replacing missing teeth with a full denture or partial, you may be curious about how these dental prosthetics actually work. Both feature natural-looking replacement teeth set in a "gum-like" acrylic base. A partial denture is designed to be used when only some teeth are missing; the replacement teeth are affixed to a metal frame that can hold them in place by clasping to remaining teeth. Full dentures, on the other hand, replace all of the teeth along an arch. You can improve the stability of your full denture with denture adhesives, although they're designed to be held in place with natural suction between the denture and the jaw.
The Benefits of Replacing Teeth via Dentures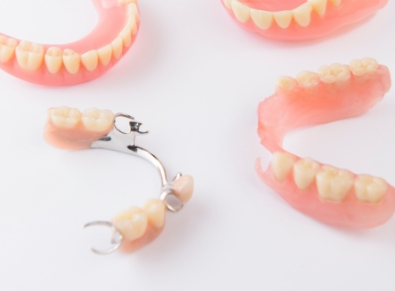 Why should you replace missing teeth with a denture or partial? For one thing, these dental prosthetics can help you avoid the oral health problems that arise from missing teeth. For another, they can help you maintain proper function and a more natural facial shape. Also, dentures are generally the most affordable option for replacing teeth, and some health complications can make other forms of replacement impossible.
To learn more about dentures, partials, and other forms of tooth replacement available at Glastonbury Dental Associates, contact our Hartford, CT area dental office.