June 4, 2020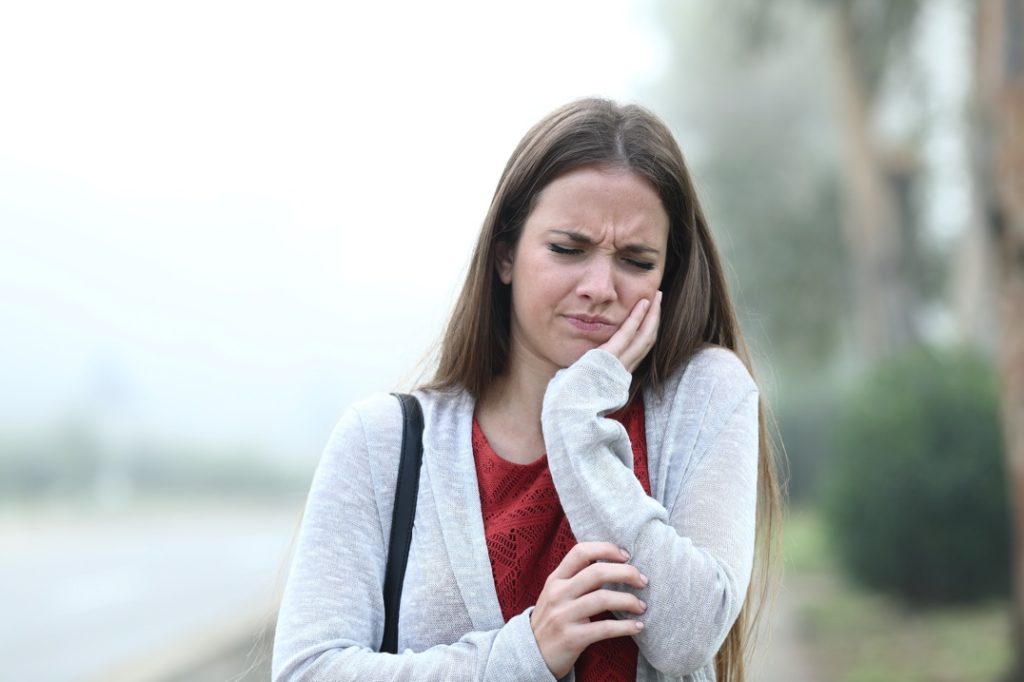 Dental emergencies are never fun and always seem to occur at the worst possible time. Sometimes, it's difficult to know what to do when you are experiencing an urgent dental problem. It's important that you act quickly so you can get the treatment you need from an emergency dentist. Continue to learn about common dental emergencies and how to deal with them
Knocked Out Tooth
If your tooth gets knocked out, pick it up by the crown instead of the root. Touching the root could cause additional damage to the tissue. If you can, insert the tooth back into the socket facing the correct direction. Next, call your dentist and inform them that you are coming into the office. To save the tooth, your dentist needs to see you right away. This must be done within an hour.
Broken, Cracked, or Chipped Tooth
If you have a small crack or chip, you may need a filling. Larger ones may require a crown. Give your dentist a call so you can be seen within the next few days.
Toothache
A toothache could be a sign of tooth decay, a cavity, gum disease, bruxism (teeth grinding), or a more serious problem. Dentists recommend following the 3-3-3 method until you're able to come into the office and address the root of the problem. Take three Advils (600 mg total), three times a day, for three days. Call your dentist so you can have your teeth examined.
Oral Bleeding
Blood on your floss could indicate gingivitis or gum disease. Blood in your saliva could indicate something much more serious. Contact your dentist so you can get the proper treatment.
Tooth Abscess
It can be difficult to determine if you have an abscessed pulpal without an exam, but if you're experiencing lingering temperature sensitivity, severe tenderness when chewing, pain after positional movement, or spontaneous pain, it's a possibility. If you think you may have an abscessed tooth, you should call your dentist right away. If left untreated it could lead to facial swelling and potentially severe systematic complications.
Gum Abscess
This appears as a yellow, white, red, or clear pimple on the gum. You may need a root canal or antibiotics. Call your dentist immediately to set up an emergency appointment.
Swelling of the Face
If your face is swelling, this is a sign of a serious dental infection that needs immediate attention. You need to see your dentist right away. Waiting could be life threatening!
If you think that you could be experiencing anything listed above, don't panic. Give your dentist a call for additional instructions and to make an appointment as soon as possible. They will do everything they can to restore your smile and get you back on your feet.
About the Author
Dr. Marc Henry Scoles is an emergency dentist practicing at Glastonbury Dental Associates. He has over 45 years of experience in dentistry and is currently affiliated with Hartford Hospital as a Senior Attending in the Department of Dentistry. His office always has a doctor on call so patients can get help every hour of every day. If you're experiencing a dental emergency or would like additional information, visit his website or call (860) 633-3671.
Comments Off

on What to Do in a Dental Emergency
No Comments
No comments yet.
RSS feed for comments on this post.
Sorry, the comment form is closed at this time.