February 9, 2021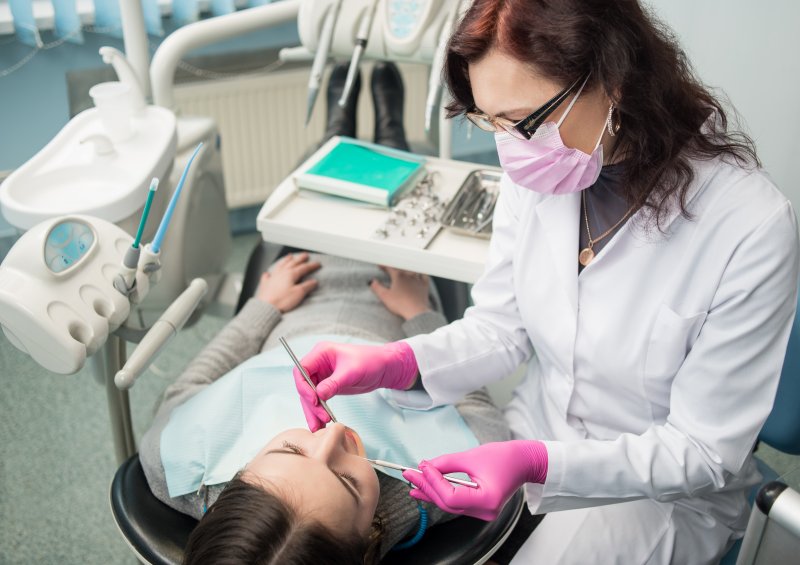 Having a trusted emergency dentist on speed dial is important when an injury or accident occurs. Not only does it give you the reassurance of knowing you can receive immediate help, but you'll likely feel calmer throughout the process as well. But what if you don't have someone you can rely on? How can you know which professional will be there for you when you are in a crisis? Before you find yourself in an unfortunate situation without anyone to help, consider these factors so you can choose the right dentist for immediate care.
What Are the Available Hours?
Unfortunately, dental emergencies don't always happen during regular business hours. This is why it is necessary that you find someone who offers assistance outside the traditional Monday-Friday availability. Some dental professionals provide an answering service that will contact a doctor on call, so it is possible to receive help 24 hours a day, 7 days a week, 365 days a year. This kind of service can help you feel more at ease should you suffer a dental emergency on the weekend while at home.
What Are the Payment Options?
While most dental insurance companies will agree to cover at least a portion of your emergency visit, it is ultimately the type of restorative care you will need that will determine how much they will pay. Should you expect there to be some sort of out-of-pocket expenses, you will need to check with your doctor's staff to find out about alternative payment options. Whether you're uninsured or require help to pay for any remaining balance, most dentists are pleased to offer flexible financing through CareCredit.
Where Are They Located?
If you're at home on the weekend and suddenly knock out a tooth, you don't want to spend too much time driving to your dentist's office. Since some dental emergencies are more time-sensitive than others, the location of the practice can be the difference between saving or replacing a tooth. Whether you would prefer the office to be closer to your work or home is up to you, but make sure you're comfortable with the time spent driving to and from your appointment. When an emergency occurs, you'll need to make sure you're properly prepared for the commute.
What Services Are Provided?
Seeing an emergency dentist for a chipped tooth is important, but if they also provide dental restorations, you can avoid seeking a referral to see another professional for additional treatment. By choosing a qualified individual who offers an array of services, you can eliminate the need to see multiple dentists for one problem. This will not only save you time when it comes to driving, but it will also save you money.
Finding an emergency dentist before an accident occurs is important. Be sure to do your research ahead of time and select the right individual for you and your family.
About the Practice
At Glastonbury Dental Associates, four highly-skilled doctors lead a team of expert professionals and staff who are all passionate about helping to improve, repair, and restore smiles of all types. Offering emergency dental services, patients can rely on timely care and assistance should they experience a knocked-out or chipped tooth, lost crown or filling, or even a severe toothache. Combining their skills, knowledge, and compassionate approach, their team can quickly treat oral-related accidents and injuries with care and ease. If you are experiencing a dental emergency, contact us at (860) 633-3671.
Comments Off

on 4 Things to Consider When Choosing an Emergency Dentist
No Comments
No comments yet.
RSS feed for comments on this post.
Sorry, the comment form is closed at this time.