November 26, 2019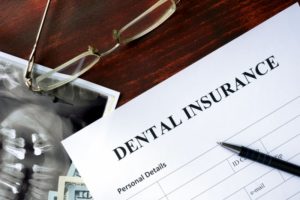 Every year, millions of Americans leave billions of dental insurance dollars on the table without even realizing it. Most dental insurance plans have a deadline at the end of the year for you to use your benefits. Essentially, if you don't use them, you'll lose them. In order to save money and stay healthy, it's important to visit your dentist at least twice a year and use all the benefits you're already paying for. Keep reading to learn more.
Meet Your Yearly Maximum
Your yearly (or annual) maximum is an important number. It's the highest dollar amount that your dental insurance company will pay for your care within a calendar year. Most plans have a yearly maximum of around $1,000. You want to come as close as possible to reaching that number without exceeding it.
Pay Your Deductible
A deductible is the amount you have to pay before your insurance company steps in and helps out with the costs. Once you meet your deductible for the year, you can receive treatment for the rest of the year at a discounted cost. Just like your annual maximum, however, your deductible will reset at the beginning of the new year.
Attend That Second Checkup and Cleaning
Your insurance company will pay the cost of two preventive checkups and cleanings a year. Most Americans with dental insurance only go once, if they go at all. That's sending a whole lot of coverage swirling down the drain.
Visiting your dentist every six months allows them to check for early signs of dental problems like oral cancer, gum disease, and cavities while they're still easy to treat. You'll also receive a professional teeth cleaning to keep your pearly whites nice and shiny.
Get Any Needed Dental Work Done
Sometimes the dentist tells us that we need some kind of secondary procedure done, like a filling or a dental crown. It's easy to put off getting that kind of work done, whether it's from time issues, worries about cost, or dental anxiety in general.
Believe it or not, not getting these things taken care of can lead to more costly and extensive treatments down the road. Your tiny cavity might turn into a root canal or possibly even a tooth extraction. Both of these treatments are significantly more expensive than a simple filling, so it's in your best interest to get them dealt with sooner rather than later. Specifically, before the year ends and your benefits run out.
If you're paying your dental insurance premiums, it couldn't hurt to visit your dentist another time this year to make sure your oral health is in good shape. Your wallet will thank you!
About the Practice
At Glastonbury Dental Associates, our team of three expert dentists always put comfort first, whether you're getting a simple cleaning or a complex treatment like a denture or bridge. They strive to create a positive, warm, and welcoming environment where you can receive the care you need to maintain a healthy smile. To learn more, you can visit their website by clicking here.
Comments Off

on Don't Let Your 2019 Dental Insurance Benefits Go to Waste!
No Comments
No comments yet.
RSS feed for comments on this post.
Sorry, the comment form is closed at this time.